In support of our choristers this year we are hosting an online fundraising auction with three phenomenal items up for grabs.
The auction will go live on Tuesday 22 October.
The Auction Items
With thanks to the generosity of Robert Smith and rest of The Cure band, as well as Yamaha Music Australia/ Line 6 and the Sydney Opera House, we received a signed amp that was used by the band for their 2019 Vivid Live show. Keltie and Baz archer, two of Gondwana's extended family alsogave us 2 premium tickets to the sold out Yo-Yo Ma performance at the Sydney Opera House. To round things out, our very own Marliya girls signed a vinyl copy of their Dream Baby Dream single, which won't be available for public sale.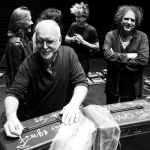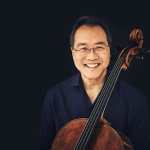 The Impact
Every cent of the money raised form the auction will support Gondwana Choirs participants – all of our choristers in the Sydney Children's Choir metro and Fairfield hubs, the Gondwana Indigenous Children's Choir (including Marliya), the Gondwana National Choir, will feel the effect of this support.