VOICES OF ANGELS – IN THE LAND OF SILENT NIGHT
In partnership with the Austrian National Tourist Office, this year's Sydney Children's Choir Voices of Angels concerts bring the fun and festivity of an Alpine Christmas to City Recital Hall on 10 and 11 December and joins global celebrations of the 2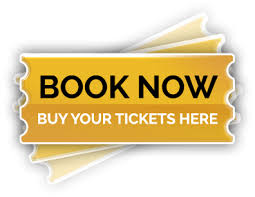 00th anniversary of Silent Night.
Led by Artistic Director Lyn Williams OAM, the background setting for the popular annual Sydney Children's Choir Christmas concerts is this year inspired by the Austrian town of Oberndorf where Franz Xaver Gruber's timeless Silent Night carol was first performed.
CEO of City Recital Hall, Elaine Chia has a special welcome planned for the festive event, "We are excited to create our version of a winter wonderland in the City Recital Hall foyer, complete with Christmas tree, lights and decorations, as well as some special Austrian treats."
The Alpine backdrop offers a prelude to a thrilling musical journey with the beloved Silent Night to be performed by the SCC's Young Men's Choir under conductor Sam Allchurch.
A major work in this concert is Austrian composer Franz Xavier Süssmayr's Das Namensfest and its timely echoes of The Sound of Music where the children sing to their grandfather on his name day.
Pinchgut Opera soprano, Alexandra Oomens, an alumna of the Sydney Children's Choir, will join the concert as the featured soloist. The Voices of Angels Orchestra of strings and winds will be led by renowned violinist Anna McMichael.
A highlight of the repertoire is a masterpiece from the Venetian baroque – Nicola Porpora's Magnificat. The music was composed in the Ospedali tradition where Venetian orphanages for young women functioned as top music schools. Most famously, Vivaldi worked for one of these orphanages-turned-music-school as a composer, conductor and teacher.
Along with Christmas favourites, are movements from Kim André Arnesen's soaring Even When He is Silent and music of John Rutter – the most celebrated composer of carols alive today.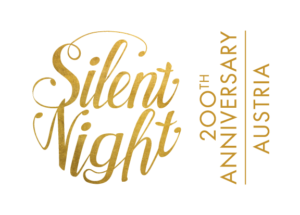 Voices of Angels will, says Lyn Williams, rejoice in the traditions of Christmas through a diverse selection of works. "This is a glorious program which our audiences will really enjoy. We have Sussmayr's Das Namensfest which is sparkling, joyous, bright, light, charming and it is a special delight to welcome back one of our own – Alex Oomens.  She will sing two movements from Mozart's Exsultate jubilate – a brilliant coloratura aria which audiences will love."
Williams welcomed the involvement of the Austrian National Tourist Office which she said would add an international flavour to the concert, "We are thrilled to partner with the Austrian National Tourist Office to become part of the world-wide anniversary celebrations of Silent Night – a carol that has been sung by generations of children for 200 years."
The Sydney Children's Choir and the Austrian National Tourist Office first collaborated last year when they brought the Vienna Boys Choir to Australia for a series of joint performances in 2017.
Astrid Mulholland-Licht, Director of the Austrian National Tourist Office welcomed this Australian tribute to the acclaimed carol of rich history, "It is a great pleasure to once again collaborate with the Sydney Children's Choir and for them to join Austria's celebration in marking the 200th birthday of Silent Night."

Mulholland-Licht said that some two billion people have sung Silent Night in more than 300 languages and dialects around the globe. The song has been recognised as a UNESCO Intangible Cultural Heritage, world peace song, international cultural asset and musical legacy.
The Salzburg-born Joseph Mohr wrote the touching poem stanzas of Silent Night as a young assistant priest in Mariapfarr in Salzburg's Lungau region in 1816. Two years later, he met the teacher Franz Xaver Gruber in Oberndorf near Salzburg and handed the poem to him with the request to compose a melody. It was performed by the two for the first time on 24 December 1818 in the St. Nikola church in Oberndorf.
Buy tickets to Voices of Angels, City Recital Hall 10 & 11 December 7pm